To say this season has been one of the best yet is a bit of an understatement. Tiger Beach has consistently been getting better and better and we have enjoyed every minute of it! We have been averaging 5 species on most dives, including Tiger, Reef, Lemon, Great Hammerhead, and Bull sharks. The nurse sharks are around but have been least likely of the 6 species we can expect to see to show up on our dives.
Here's a short video to give you an idea of what the dives have been like:
DIVE STATS (JAN – MAY)
This time of year is definitely hot at Tiger Beach! The dives have been incredible and the divers have been thrilled! We have had to contend with a bit of weather, but overall the divers have had their fill of sharks! Make sure when you're planning a trip out during this peak season that you plan for weather. We recommend reserving a minimum of three dive days as well as securing dive specific travel insurance (www.DAN.org or www.DiveAssure.com) that will cover for lost days of diving due to weather cancellations. And don't worry, as long as we're able to make it out to the dive site, we'll show you the very best that Bahamas Shark Diving has to offer! Make sure to add Tiger Beach to your bucket list!
---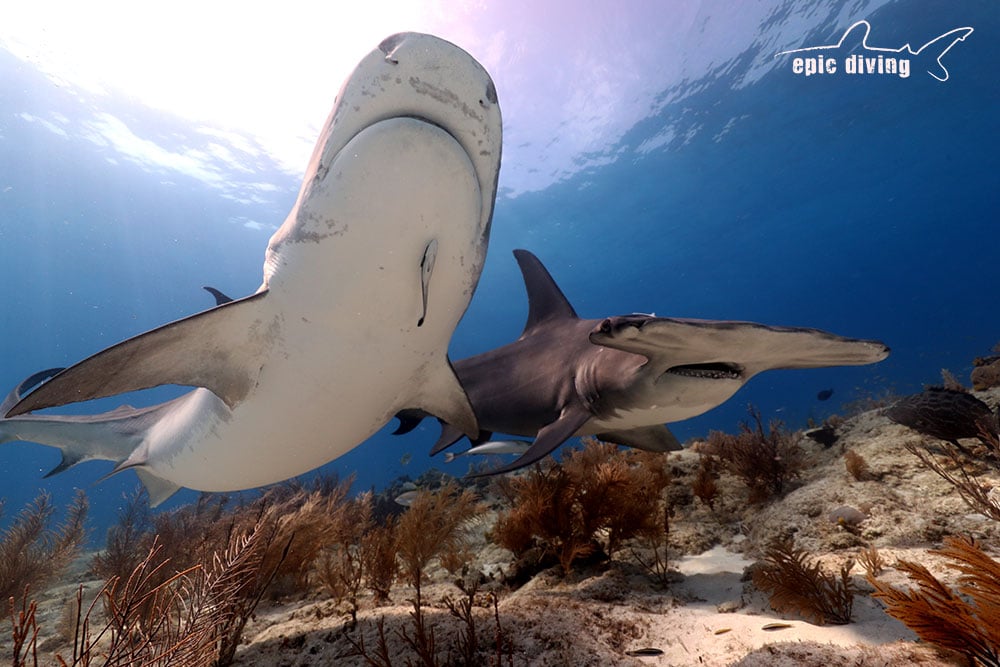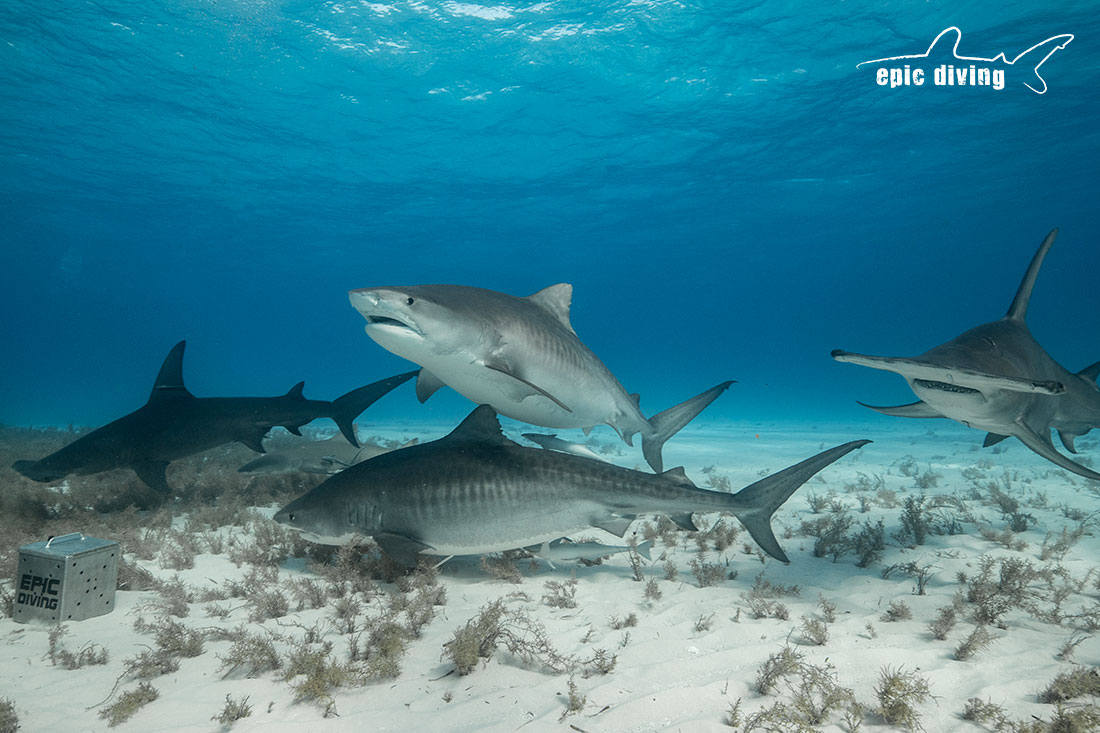 Tiger Beach, Bahamas
Take a look at some tips and tricks for diving with sharks in these articles:
Social Share